Compare prices from top merchants on a great selection of 1883 boots for women from Lucchese – get free ship and returns: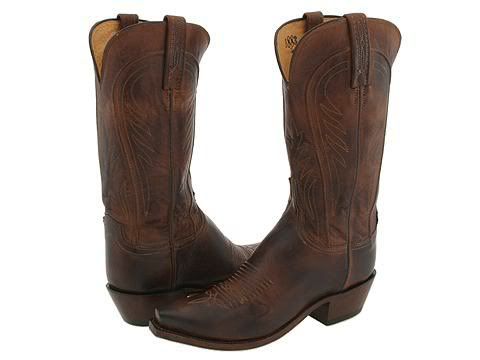 About 1883 Lucchese Boots for Women:
My, my, my — the ultimate in women's cowboy or western boots – the various styles and looks in the 1883 collection!
There are so many different looks and heights for them, that they have actually become rather difficult (dare I say "impossible"?) to keep track of!
For a western loving girl like myself, these boots are absolute heaven.  Crafted beautifully, soft, comfortable and amazingly stylish.
Pretty tough to beat that combination, eh?  =D
You just gotta love the styles from the Lucchese 1883 line for women – or at least I do!
List of styles from the 1883 collection (or at least the most popular):
Mad Dog (various), Goat (various), Buffalo (various), Lizard (various), N4525, N4539, N4540, N4501, N4554, N4604, N4513, N8655, N4551 — and yes, the list goes on.
Actually here on the Fashion Fiend website, we have compiled quite a list of the Lucchese 1883 for women lineup – if you don't find the boot (or the price) you want right here on this page, try checking the site using the search window – chances are, you will find the specific boot you are looking for, with a deeper look at the merchants that carry that particular boot.