Compare prices and selection on women's and men's styles of the Dr. Martens 1460 8 Eye Boot – get free shipping and returns: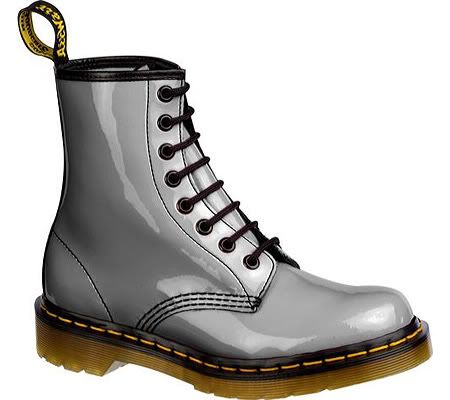 About Dr. Martens 1460 8 Eye Boot:
Quite a modern version of the 1460 – the 8 Eye Boot. There are some absolutely fantastic colors and different prints to go along with this boot! Available for both men and women.
Features: Welted construction, leather upper, air cushioned sole. Outsole is durable and has a DMS tread pattern.
About Colors and Looks: On this page are the updated colors and different patterns available for thsi boot, with pastels and patents to warmer and more traditional colors. Some of the colors even have a reflective metallic look! Very hip, stylin' looks.
Sizes: Available in men's and women's sizes.
Price Checker Links: