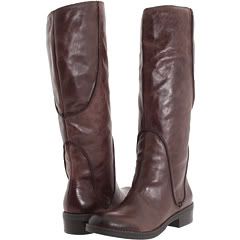 The Women's Jessica Simpson Victorya Boot
*Note:  We were not able to find this boot from any merchants online – click here to search for it @ ebay.com.
The first look at the Jessica Simpson Victorya Boot gives an impression of a sleek boot but it is much more.  The leather has a touch of a slouchy appearance and the leather takes a fun dive in the back of the boot to accent the shape of the leg and give it a unique twist.
Constructed from leather for the upper, a soft fabric inner lining, cushioned footbed and just enough of a heel for a bit of a lift.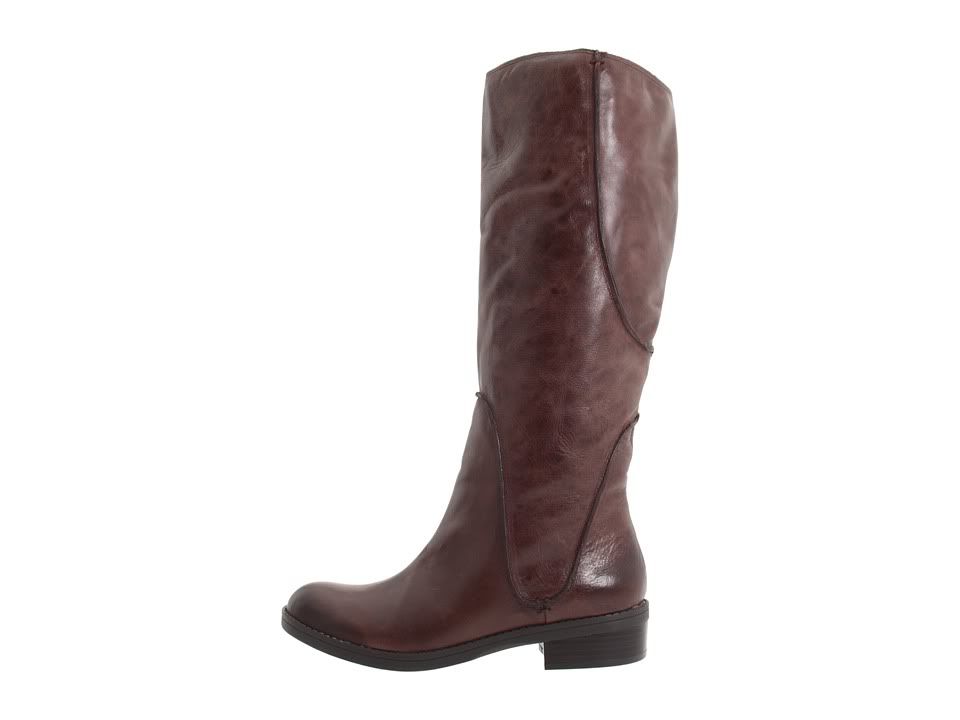 Colors:  Black Skipper, Dark Brown Spider (shown in photos)
Sizing:  Available in full and half women's sizes from 5 1/2 to 11
Dimensions:  Heel height 1.5 inches, shaft height 15.75 inches, shaft circumference 15.5 inches
Shopping info:  There are a couple of great places online to buy the Victorya boot, our favorite pick is to buy it @ Zappos.com for the better selection, competitive pricing and fast, free shipping and free return service when needed.  Others from our favorite top merchants provide this boot at this writing, you will see them here on this page so that you can compare prices and selection. ***Boot no longer available from merchants online***
Price checker link:  Search for this boot @ eBay.com auctions