The Women's Old Gringo Rock Razz 13″ Boot
Appropriately named, the Old Gringo Rock Razz boot – well, it rocks.  =) 
This gorgeous western style has got more than a bit of an edge to it, with studding details, side zipper and a cut that has just the right curves to look oh-so-good when on.  It comes in a couple of different rich dark colors and as always, has all the quality a lady could possibly ask for in a boot, with the traditional 300+ step process that the Old Gringo company provides each one of its boots, not to mention superior leathers.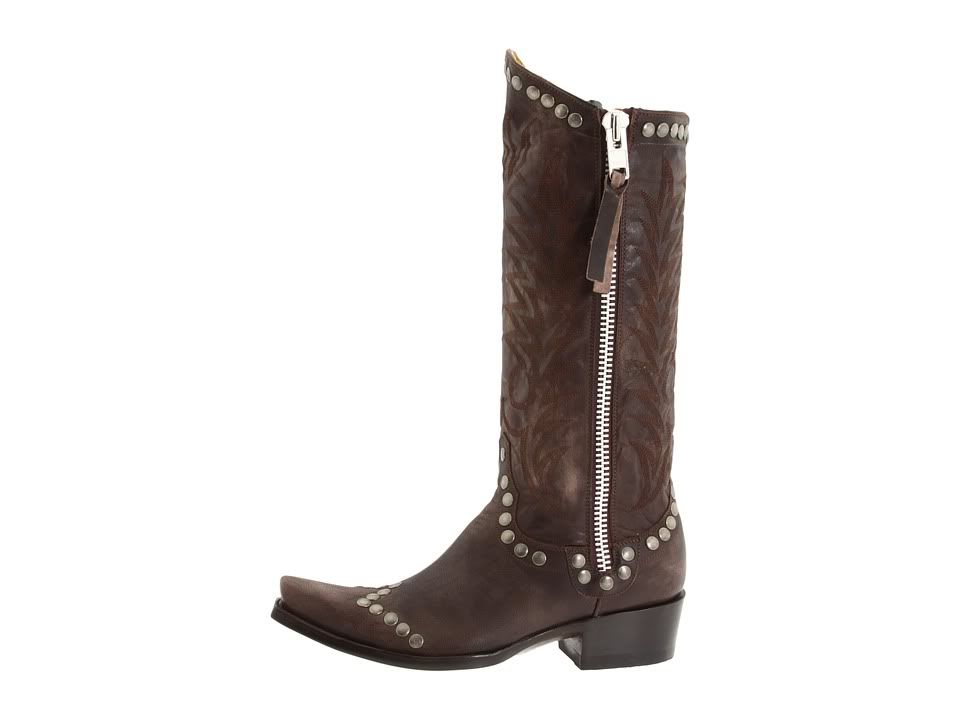 Colors:  Black, Chocolate (shown in photo)
Sizing:  The Rock Razz boot is available in both full and half sizes for women from 5 1/2 to 11
Dimensions:  Heel height 1.5 inches, shaft height 14 inches, shaft circumference 14 inches
Shop for the Old Gringo Rock Razz women's boot – get free shipping from most or all listings:Shopping info:  Where we found this boot was @ Zappos.com, and so far online is the only place it seems to be available (as of this writing).  That's fine – Zappos has very likely the best selection, and they always provide fast and free shipping and free returns if and as needed.  If other merchants begin to carry this boot you will see that reflected on this page so you can compare prices and selection over time.
Price checker link:  Search for this boot @ eBay.com auctions