A new featured up-and-coming style at The Fashion Fiend – Umberto Raffini!
Here are Umberto Raffini sandals for women, including Nadia, Nina, Nicci, Nella, Camilla, Bella, Gloria, Carlina, Brigida, Nolce and more – as available from merchants. Get free shipping from listings below: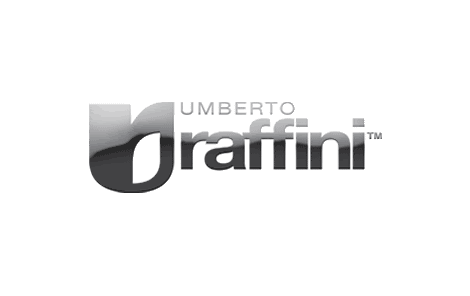 About Umberto Raffini Sandals for Women 2011:
Umberto Raffini sandals caught our attention here at The Fashion Fiend – and we we were swept away!  These are some lovely styles of sandals having unique features and looks – and they are known to be quite comfortable as well as fashionable.  The different styles feature high density memory foam and soft soles for comfortable wear.
Featured styles for women in sandals from Raffini this year include:
Raffini Nadia Sandal: Slide-on style, cute round metal detailing up the vamp makes this sandal something special.  Built to be comfortable, and to fit each woman individually.  Leather uppers, available in black.
Raffini Nina Sandal: Slide-on style, strapping for the vamp, with delicate and feminine floral details.  Available in both Cork and Black shades.
Raffini Nicci Sandal: Slide-on style with interwoven leather strapping for the upper.  Slight detailing on the straps add a touch of personality to this style.
Raffini Nella Sandal: Ankle T-Strap style, leather strapped upper.  Perforated details on the vertical vamp strap – lovely!  Available in Dark Brown and Black
Raffini Camilla Sandal: Wedge heel sandal style, triple leather strap upper.  Lacing details along the leather straps, a bit of a bolder look with metal studding up the vamp.  Available in Black, Bronze and Red.
Raffini Bella Sandal: Thong sandal style with layered floral designs on the vamp.  While most flat thong style sandals can be uncomfortable, the Bella provides its wearers with a memory foam padded footbed, giving a full day's comfortable wear.  Available in Blue, Metallic, Red, White and Yellow.
Raffini Gloria Sandal: Slide-on style with a lower heel.  Criss-cross strapped upper with ring details sett off the look.  Wear them all day comfortably!  Available in Black and White.
Raffini Carlina Sandal: Wedge heel style, adjustable ankle strap with buckle closure.  Leather upper with cross straps – designed for a perfect fit.  Available in Black.
Raffini Brigida Sandal: Thong style sandal with adjustable back strap for a great fit, and to keep it on your foot with minimal sliding.  Metal stud detailing give some real flair to this sandal, molds to the shape of your foot for extra comfortable wear.  Available in Black and Tan.
Raffini Nolce Sandal: The last sandal from Raffini we are featuring is the Nolce.  While this sandal is quite functional and made to fit beautifully – it is also quite stylish.  Slide-on style, elasticized cross strap upper, basically "hug" your feet while you walk.  Available in Black.
We are crossing our fingers about Umberto Raffini sandals for women – they are some of the loveliest sandals we have come across for the spring and summer seasons of 2011.  They have their own unique looks, and promise to be not only a way for a lady to show her summer style, but wear her sandals comfortably at the same time.